Get on our Board!
by
Options for Life
Based in Oldbury, Options for Life works with participants across the West Midlands, we have an annual turnover of £1.6million and employ over 60 staff. As a leading learning disability organisation we want to recruit new Trustees, in particular a Chair of the Board, with a breadth of skills and talent to help us with our ongoing growth and continual improvement. We are particularly keen to recruit a diverse board of Trustees and welcome applications from all sectors of the community with lots of different experiences. Previous Trustee experience is not essential.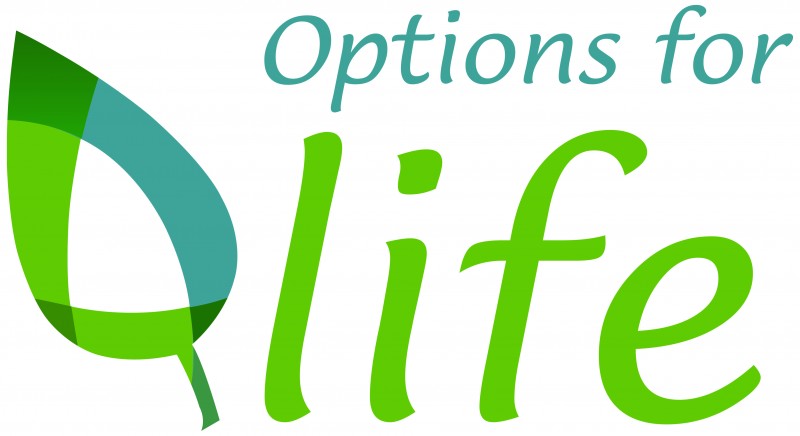 Organisation description
Options for Life is a Sandwell-based charity that supports adults with learning disabilities and/or autism by providing various services, including outreach provision, community hub-based activities, and drop-in sessions. We support increasing self-confidence and developing communication and social skills, leading to independence.
Address
Oak Green Lodge
Oak Green Way
B68 8LR Oldbury
Accessibility
Please contact us to discuss any access requirements
Preferred skills
Trustees need have no previous experience. The Chair we seek will however
• hold the Board and Executive Team to account for the Charity's mission and vision, providing inclusive leadership to the Board of Trustees, ensuring that each trustee fulfils their duties and responsibilities for the effective governance of the charity.
• line manage and support the Chief Executive and ensure that the Board functions as a unit and works closely with the entire Executive of the charity to achieve agreed objectives.
• act as an ambassador and the public face of the charity in partnership with the Chief Executive, and will foster an open and transparent working relationship with the Executive Team.
All trustees are required:
1. To ensure the organisation complies with its governing document - sometimes known as a trust deed, constitution, or articles of association.
2. To ensure that the organisation pursues its objectives as defined in its governing document.
3. To ensure the organisation applies its resources exclusively in pursuance of its objectives - the charity must not spend money on activities which are not included in its own objectives, no matter how 'charitable' and 'worthwhile' those activities are.
4. To contribute actively to the Board of Trustees' role in giving firm strategic direction to the organisation, setting overall policy, defining goals and setting targets and evaluating performance against agreed targets.
5. To safeguard the good name and values of the organisation.
6. To ensure the effective and efficient administration of the organisation.
7. To ensure the financial stability of the organisation.
8. To protect and manage the property of the organisation and to ensure the proper investment of the organisation's funds.
We are committed to inducting our Trustees and supporting them in their ongoing development. It is a requirement we will expect all new Trustees to go on the Understanding Governance stage 1 course if not already completed.
Experience gained
Being a Trustee with Options for Life will enable you to:
• Utilise your extensive skills and talents
• Develop new skills
• Improve personal networks
• Improve career prospects
• Get involved in the local community
• Make a difference
Will the organisation carry out a DBS check?
Yes
Minimum age
18+
Age focus
Time of volunteering
Weekdays
Evenings
Daytime
Categories
Mainly indoors
To learn new skills and improve my job prospects
To share my skills and creativity
To be a trustee or help on a committee