Educate like a Hero....
by
Anthony Nolan
Education volunteers presenters make sure potential lifesavers know the facts about stem cell donation.
• Education volunteers presenters make sure potential lifesavers know the facts about donation by delivering our education programme, The Hero Project.

• We are looking for people who are positive about young people and believe that they can make a difference. Education volunteers deliver inspiring presentations to young people aged 16+ in a variety of settings from schools and sixth forms to colleges and youth groups (either in person or online). These presentations inspire students by showing them that they have the potential to help save a life.

• Our presentations aren't a hard sell, but they educate all young people about stem cell, blood and organ donation and encourage them to make an informed decision about donation based on facts, not myths!

If you are comfortable with public speaking or would like to improve your public speaking skills and being around young people, then you'll love this role.

We provide comprehensive training, so you can be confident delivering inspirational presentations. We'll also make sure you attend events with experienced staff or volunteers.

Key Tasks

• Delivering PowerPoint presentations – we provide you with the template presentation and support you to make it your own
• Visiting sixth forms, colleges, and youth groups to deliver inspirational presentations
• Raising awareness of stem cell donation and empowering people to sign up to the Anthony Nolan stem cell register
• Answering basic questions using your knowledge of Anthony Nolan and the stem cell register
• Education about the three main types of donation and the importance of stem cell, blood and organ donation.
• Tactfully speaking to people about the barriers that stop people registering and be able to handle sensitive situations
• Attending training events and keep up to date with processes and procedures, along with any guidelines and best practice
• Following relevant Anthony Nolan policies and procedure
• Being committed to the charity's vision and value

You will be representing Anthony Nolan to our potential donors it's important we make a great impression.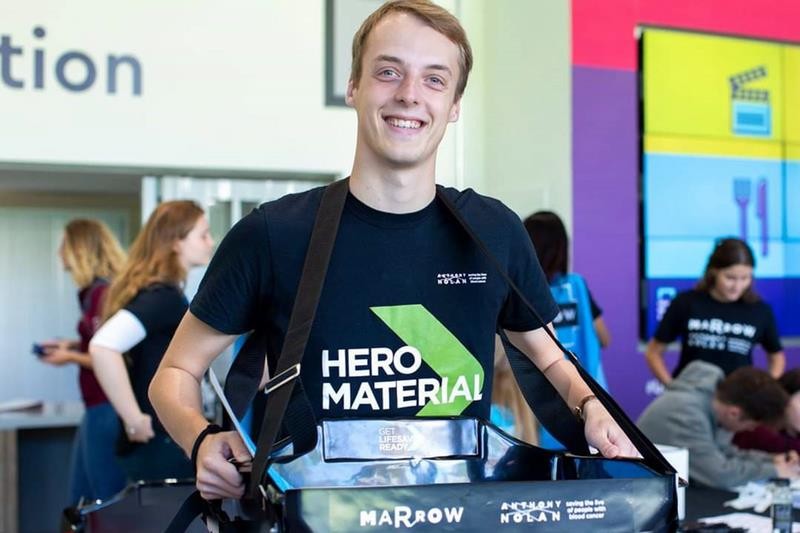 Organisation description
Anthony Nolan is the charity that saves the lives of people with blood cancer and blood disorders. Our vision is to save and improve the lives of everyone who needs a stem cell transplant.
By recruiting potential donors, funding ground-breaking research and providing the best post-transplant care from our clinical nurses, we can cure people's blood cancer together. Together, we can save lives.
Accessibility
Please contact us to discuss any access requirements
Preferred skills
• Warm, confident, and friendly you'll need to be a people person
• Reliable and responsible
• Confident communicating messages in an engaging and sensitive way
• Flexible, punctual, willing to travel
• Basic computer skills with knowledge of PowerPoint presentations, and how to access them from a cloud-based system
• Some awareness of blood cancer and stem cell transplants
• You'll need to be over the age of 18
Experience gained
• Dedicated support from the Anthony Nolan team
• Training development and support
• Knowledge building events about blood cancer, stem cell transplants and the work of Anthony Nolan
• Merchandise to support your voluntary activities
• A professional reference from an international charity (after 6 months with us)
Will the organisation carry out a DBS check?
No
Minimum age
18+
Age focus
Time of volunteering
Categories
Mainly indoors
To learn new skills and improve my job prospects
To share my skills and creativity