Support at a local Vaccination Centre
by
NHS
Host Volunteers are required to support us in the continued fight against coronavirus and to
positively support the Covid-19 Vaccination Programme for the Black Country and West
Birmingham area.
Host Volunteer roles include:
Wayfinding and Patient Flow - Working alongside Front of house staff to support the
smooth arrival onto the site of people coming for vaccination. Volunteer tasks may include:
*Helping efficient patient flow to the clinical assessment, vaccination station, post
vaccination observation area and pod exit
*Assisting in the prevention of overcrowding be ensuring the crowd limits in various
parts of the ground are complied with
*Effectively communicate with the other areas representatives to avoid congestion
*Identify people who require additional support (care/Chaperone, additional language
support) and direct them to an alternative flow
Patient Support - Answering patient queries and addressing any concerns about the
vaccination in the waiting area. Volunteer tasks may include:
*Providing enhanced support to those requiring it (e.g. those who cannot queue
standing or patients with impairments)
*Confidently conveying NHS messaging on the vaccination in line with national
guidelines
*Providing people with relevant information materials (e.g., leaflets) and offer brief
explanation of the steps pre, during and post vaccination that the citizens need to be
aware of.
*Responding to any site people queries and concerns and escalating any issues to the
respective Supervisor.
* Ensure patients are comfortable and reassure them pre and post vaccine, signposting
them to relevant external resources as needed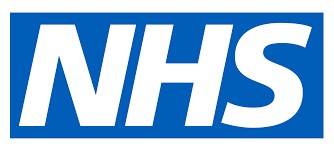 Organisation description
We are wanting to recruit further volunteers from our local communities to enable us to
continue to provide a safe and effective vaccination programme while continuing to offer
timely access and minimal impact on other NHS services.
Accessibility
Please contact us to discuss any access requirements
Preferred skills
*Ability to communicate in a calm and professional manner
*Show empathy and compassion towards others and treats people with dignity and
respect
*Recognise when appropriate to seek support from others
*Act in a way that supports equality, inclusion and values diversity
Experience gained
Build confidence, people skills, understanding of NHS procedures.
The time you dedicate to this role will be flexible and hours offered will depend on site
opening times.
Please note – this Host Volunteer opportunity is for non-clinical support only and the role will
adhere to government social distancing guidelines.
Will the organisation carry out a DBS check?
No
Minimum age
16+
Age focus
Time of volunteering
Weekdays
Daytime
Weekends
Categories
Mainly indoors
To learn new skills and improve my job prospects