Young people - get involved with NHS
by
St John Ambulance with NHS
NHS Cadets is a new scheme created in partnership with the NHS providing opportunities to explore roles in healthcare. It is aimed at young people aged 14 to 18 who are from communities currently under-represented within the NHS and St John Ambulance.
The programme offers young people courses to develop their leadership and communication skills, health awareness sessions,  and insight into volunteering in the NHS.
The initiative is seeking young people who might not have previously considered a career in healthcare. This includes, but is not limited to, individuals from ethnic minority backgrounds, young carers, and those not in employment, education or training (NEET) – or at risk of becoming so.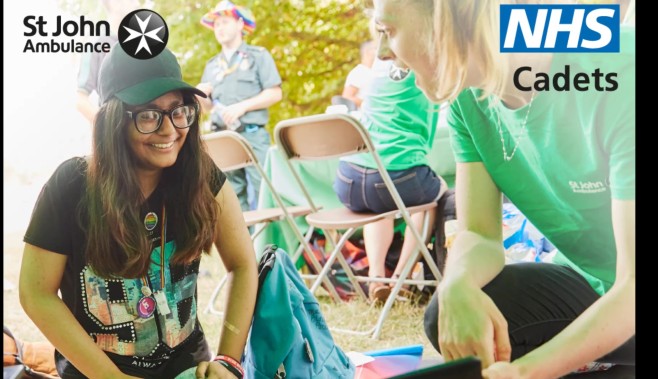 Organisation description
The aim of St John Ambulance with NHS is to specifically widen access to careers in the NHS for 14–18-year-olds, who come from groups that have not traditionally entered into volunteering opportunities in the health care system, to gain skills and knowledge as well as hands-on experience.
Accessibility
Please contact us to discuss any access requirements
Preferred skills
We are constantly searching for youth support workers to volunteer and support a couple of hours a week
Experience gained
Young people will gain skills in First Aid, Leadership & Career, Communication, Teamwork, Health Awareness, Mental Health.
Will the organisation carry out a DBS check?
No
Minimum age
16+
Age focus
Young adults
Secondary school age young people
Adults
Time of volunteering
Weekends
Daytime
Evenings
Weekdays
Categories
Mainly indoors
To learn new skills and improve my job prospects
To share my skills and creativity