Helpline volunteers needed!
by
FamilyLine
FamilyLine Volunteers are the first point of contact for those accessing the service and provide a range of support via telephone calls, emails and text messages. As a FamilyLine Volunteer you will:
• use your skills and life experience to help families
• refer service users for additional FamilyLine support including Befriending and Counselling
• support family members to manage issues such a child behaviour and wider family relationships more effectively
• know when to provide guidance and when it's better to just listen
• help service users to cope with challenges that often cause family breakdowns or lead to crises
• support service users to recognise their own emotional and physical health needs
We are committed to ensuring all FamilyLine Volunteers are provided with the support, supervision and training they need to enable them to feel confident to communicate with adult family members.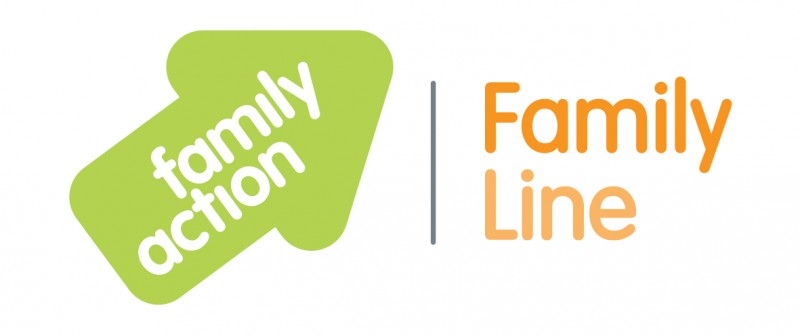 Organisation description
FamilyLine supports adult family members who contact our helpline via telephone, e-mail, text and webchat. Our volunteers offer a listening ear, emotional support and guidance to people experiencing a range of complex challenges, including: parenting, financial hardship, mental health problems, social isolation, learning disabilities, domestic abuse, or substance misuse and alcohol problems.
Accessibility
Please get in touch to discuss any access requirements
Preferred skills
- Ability to quickly develop and sustain trusting relationships
- Non-judgmental and accepting of differences
- People-focused
- Friendly and reliable
- Empathy, understanding and emotional awareness
- Commitment and consistency
- Resilience and the ability to remain calm in times of stress
- Listening and communication skills
- A desire to help individuals to gain coping skills to better manage stressful situations relating to family life
- To be open to challenge and to challenge others while maintaining trusting relationships
- Good computer skills and access to a computer, telephone and the internet
Experience gained
- Becoming a part of Family Action, the largest national family charity established in 1869
- Regular training and development opportunities
- Being part of a virtual team
- Support and guidance from skilled volunteer coordinators including regular supervision and debriefs
- The opportunity to be involved in group work, gaining further skills and knowledge
- The opportunity to build a portfolio of your training, skills, experience and qualities
- Opportunity to improve future employment prospects
Volunteers are provided with the all the training required to carry out the role, which includes (but is not limited to) using the online system, effective communication, data protection, safeguarding procedures and legislation. Volunteers will also have access to the Family Action staff training relevant to their role. Volunteers will be invited to attend team meetings, collaborating with other team members. Volunteers will also have the opportunity to attend volunteer celebration events. We value our volunteers and will look to do what we can to support you in your role.
Will the organisation carry out a DBS check?
No
Minimum age
18+
Age focus
Time of volunteering
Weekdays
Evenings
Daytime
Categories
Mainly indoors
To learn new skills and improve my job prospects
To share my skills and creativity